When downloading updates for Spectrasonics instruments in Windows 7 through 11, make sure to use Windows Explorer to extract the zip file.
Note: If you receive an error that reads "Files to be installed not found." while installing an update, please follow the steps in the article to resolve the issue.
Third-Party tools like WinRAR, WinZip and 7-Zip might not properly extract the files (you may receive an error message saying something along the lines of, "An error occurred while trying to read the source file... [etc..]").
Right-Click on the zipped updater downloaded from the Updates page of your User account. Select "Open with" and choose "Windows Explorer":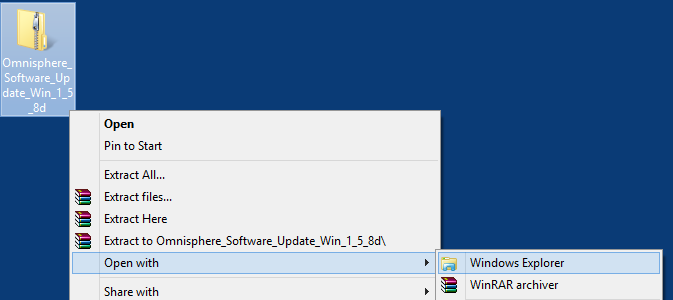 Double-click the Application within, then select "Extract All":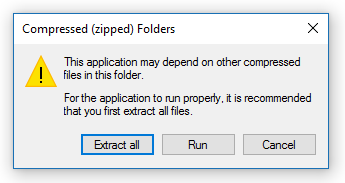 Choose the path to extract the installer to (typically the Desktop) and make sure to check the "Show extracted files when complete" box:
When the extracted folder pops up, you can then run the application within the folder.