If you try downloading to an external hard drive and see a message that says "Target directory requires elevated permissions", try the steps in this guide: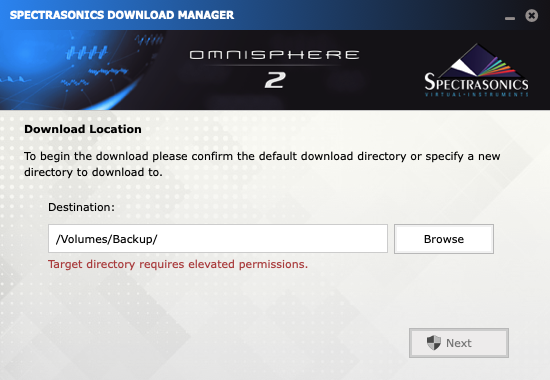 This error is seen when an external drive (or "volume") that is being used with Time Machine for continuous backups is selected as the location for the download.
Since Time Machine monopolizes the space and permissions of a drive it's being used with, it is best to keep your backup drives seperate and not use them for general storage.
The best solution is to download to another drive that isn't being used with Time Machine or to your system drive (default location).