There are situations when it's useful and convenient to download your licensed Spectrasonics products.
These include remote installation, emergencies, lost media, no DVD drive, missing original downloads, additional computer installations, disc problems, etc.
You can get a new downloadable Spectrasonics Installer under the 'Reinstall' Tab in your Spectrasonics.net user account. For reference, below is a picture of what you will see when access the Reinstall page of your User Account: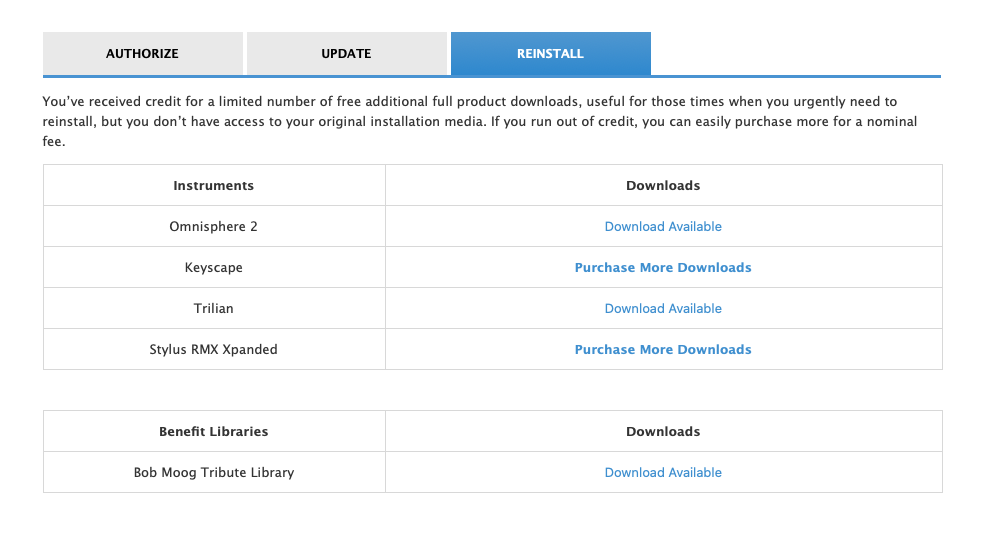 NOTE: Your license comes with an allotted amount of download credits by default but should you run out, you can always purchase more directly from the "Reinstall" page by clicking on the "Purchase More Downloads" link that will appear instead of "Download Available".