Omnisphere users who have licenses for Keyscape and/or Trilian can use the sounds from Keyscape and Trilian within Omnisphere.
There are many advantages for using Keyscape and Trilian within Omnisphere such as more sonic capabilities, exclusive libraries, advanced live performance features, and more.
When authorizing Keyscape and Trilian within Omnisphere, the process is similar to authorizing Omnisphere.
1. After fully installing Keyscape or Trilian, open Omnisphere in your sequencer/ host or as a standalone app, click the Authorize button Omnisphere Splash Screen.
You will now see the Omnisphere Authorization System window: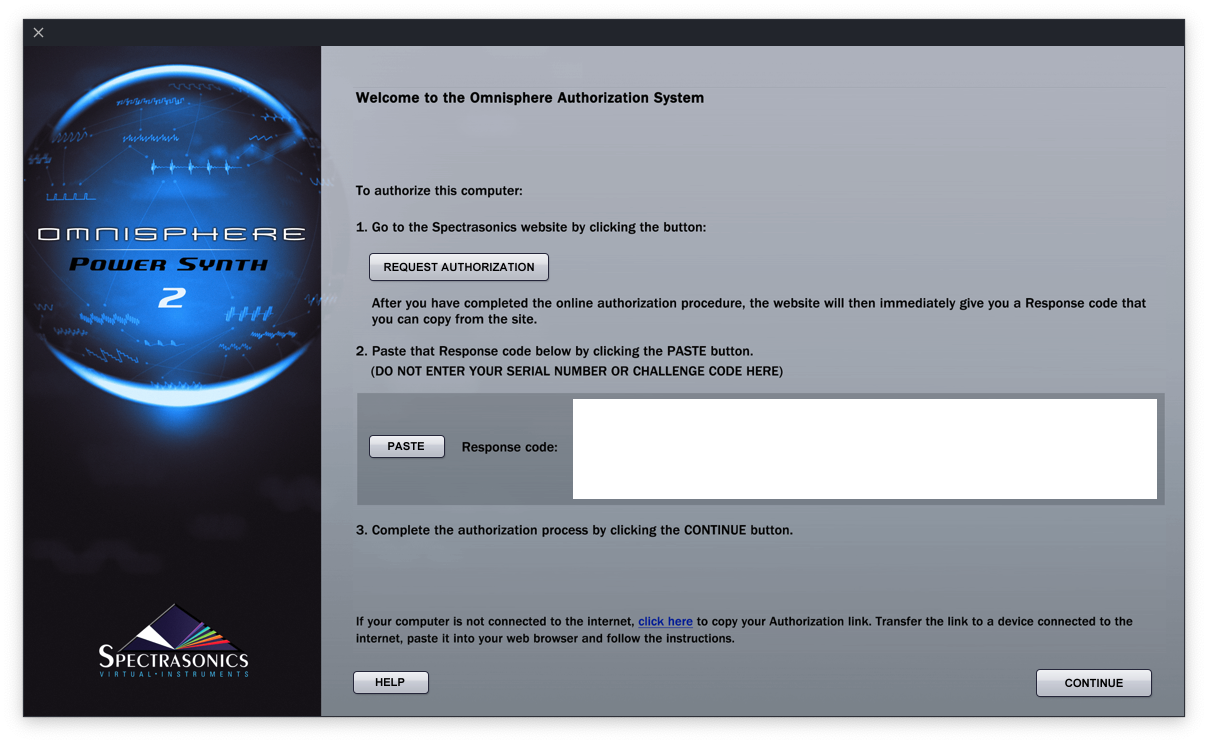 1. Click the REQUEST AUTHORIZATION button to begin the authorization process.
Note: If this is your first authorization of your instrument, you'll need to add it to your account by pressing the "Add a product to your account" button under the Registered Products table.
2. Fill out all of your personal information on this page. You should see your Challenge Code is already filled in. When finished, click "Submit" at the bottom of the page.
4. You'll then receive a Response Code, click the blue copy button.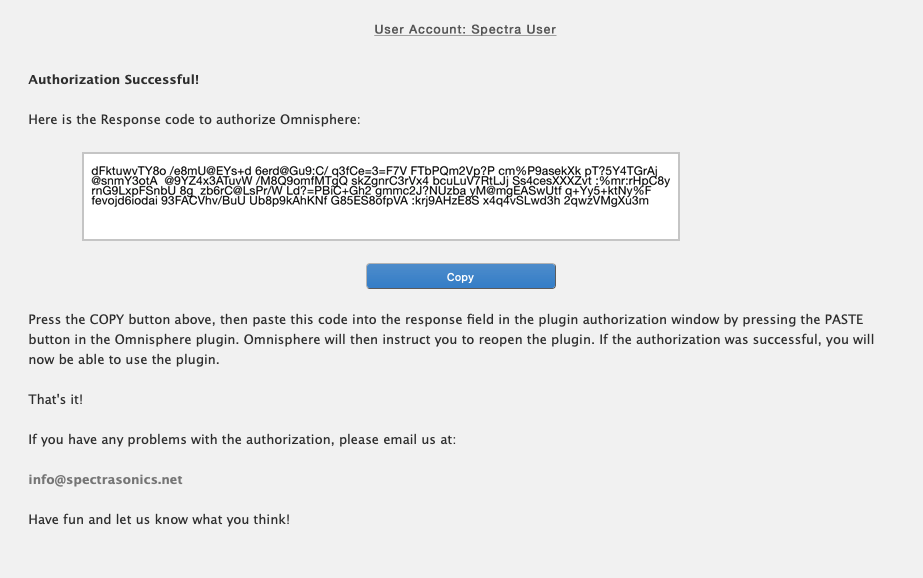 5. Return to your instrument. Click the PASTE button and the Response Code will now be displayed in your instrument.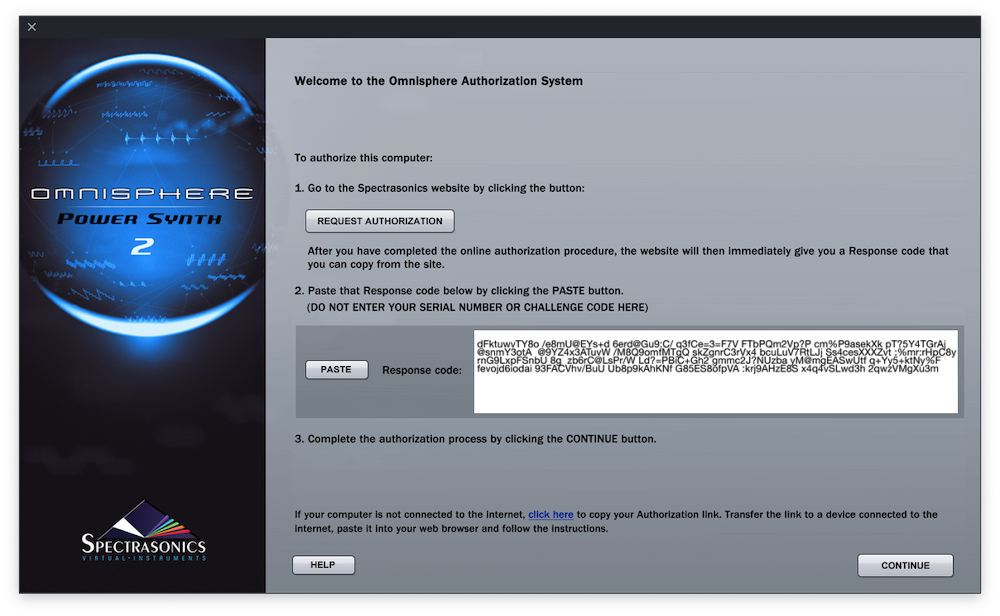 6. Click the CONTINUE button, and you asked to restart Omnisphere.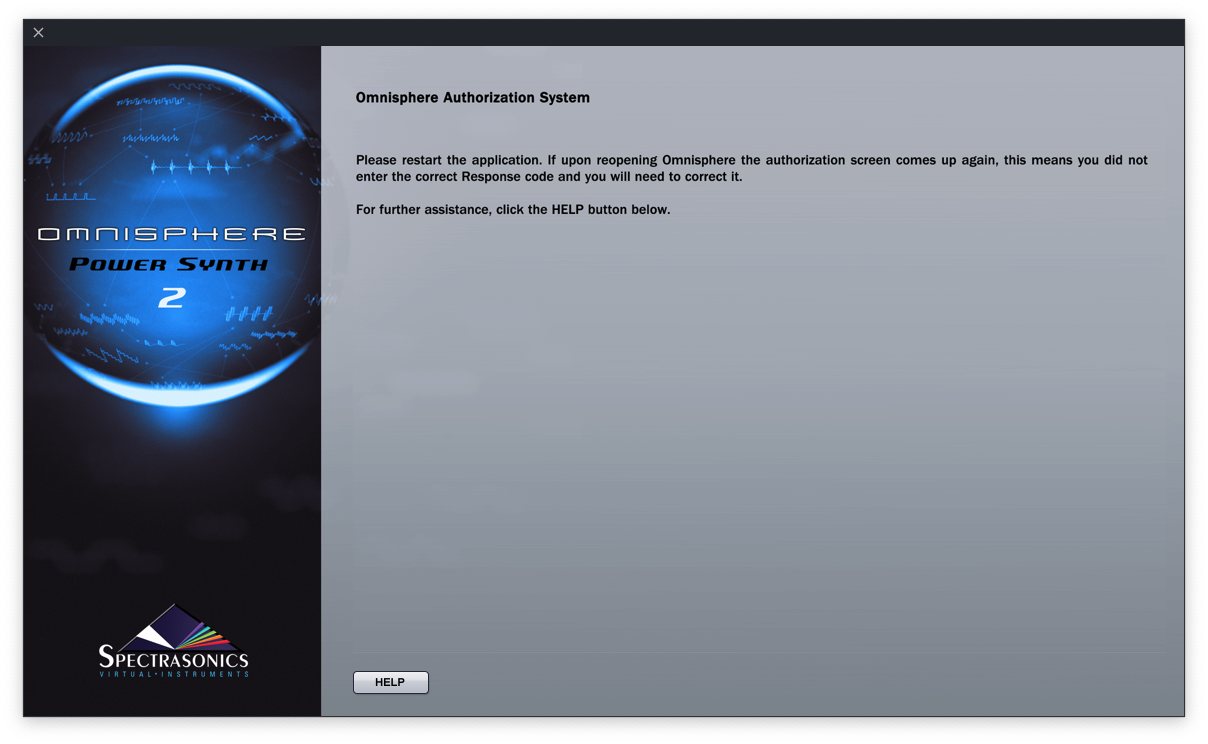 7. Close the standalone application, or completely remove the instrument(s) from the tracks in your DAW. You can also simply restart your DAW.
8. Reload a new instance of Omnisphere. Your satellite libraries (Trilian or Keyscape) will now be authorized and fully functional within Omnisphere.
If your music computer is not connected to the Internet, please go to this article for instructions on Offline Authorization.