1. In Windows XP, after Stylus RMX has been authorized and you've loaded a new instance of the instrument you might recieve the following message: "SAGE Folder not found. Would you like to locate it?" Select OK to browse to the location of your SAGE folder.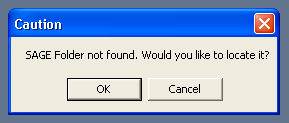 2. From the "Choose a directory" window, navigate to the location of your SAGE folder. In Windows XP, the default location is C:Program FilesSpectrasonicsSAGE
Choose the SAGE folder and then press the "Select" button: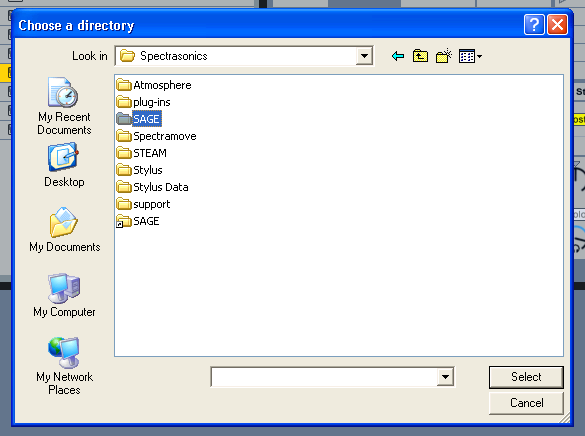 3. A Notification will confirm that a link to your SAGE folder has been created:

4. Delete the current instance of Stylus RMX and create a new instance in your host sequencer. The default patch "Sound Check" should be loaded.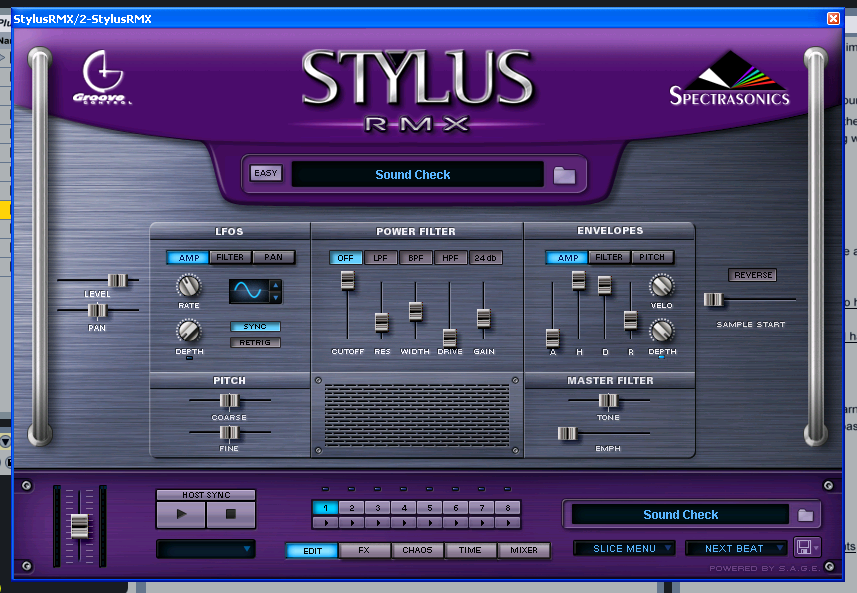 5. If the library does not load, you need to make sure you have a valid shortcut to SAGE in this path:
C:Documents And SettingsAll UsersApplication DataSpectrasonics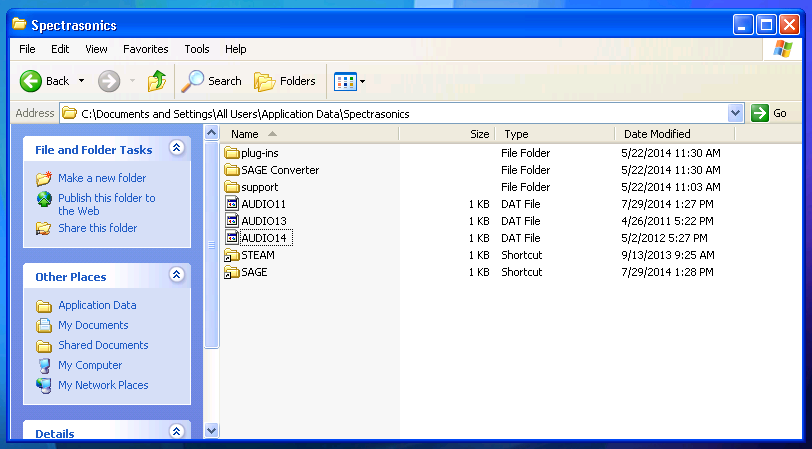 NOTE: Some legacy hosts , like Logic 5 in Win XP will not load the SAGE folder unless the folder (or valid shortcut) is located here:
C:Program FilesSpectrasonics