PowerPC systems running Leopard (10.5) can falsely invalidate the Atmosphere and/or Trilogy plugins.
Even thought it fails validation - Atmosphere/Trilogy still can work normally in Logic.
When you load up Logic, create a track and select the I/O button, you can then see if Atmosphere is available in a category called "Incompatible."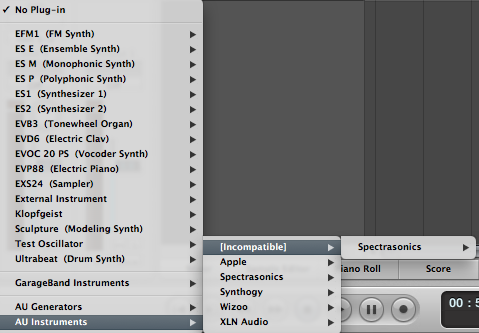 NOTE: You might need to use AU Plug-In Manager to keep forcing Logic to rescan Atmosphere.