If you're unable to authorize your Spectrasonics Instrument on Windows 10 due to a blank or invalid challenge code, or are receiving "Error 634a2", close your DAW or the standalone application, and re-open it with administrator privileges by following these steps:
Right-click the application and select "Run as Administrator", and select Yes to allow the app to make changes to your device.
Complete the authorization steps on screen.
If you have completed the steps above to run as administrator and are still receiving a blank or invalid Challenge code, perform the following steps to allow successful authorization:
Open C:ProgramData (NOTE: ProgramData is hidden by default, use Show Hidden Files to see it)
Right-Click on the Spectrasonics folder and select Properties
In Spectrasonics Properties select the Security tab, then the Edit button.
From the Permissions for Spectrasonics window that opens, check Allow next to "Full Control" and "Modify" for ALL of your Group and User Names.
Press Apply and close Permissions.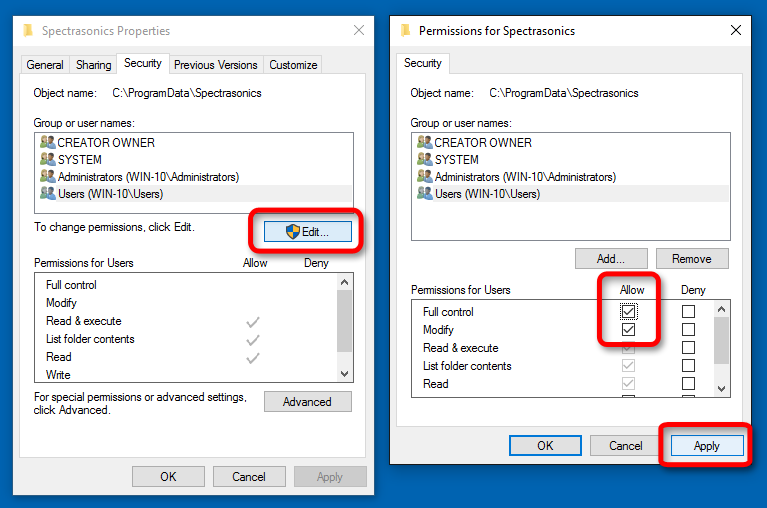 Restart your PC, load the Spectrasonics instrument(s) in your host/DAW and authorize them again. If you still experience authorization issues, please make sure you disable all security software during authorization. Alternatively, you can add your Spectrasonics Instruments/DAW as security exceptions in your security software.