NOTE: Omnisphere 2.5 is 64 bit compatible only. If the DAW you're using is 32 bit, then you'll need to use Omnisphere 2.4.2c as that version is 32 bit compatible.
As of the time this tutorial was created, Bitwig does not support multitimbral routing for plugins.
1. From Bitwig's Browser Panel, select the Files icon. Then open the "VST (System)" category to show the available plugins.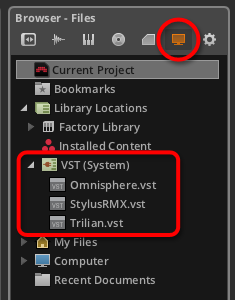 2. Drag the Spectrasonics VST file into Bitwig's Arranger Timeline. A new track will be created named after the instrument.

3. The Spectrasonics instrument's interface will appear.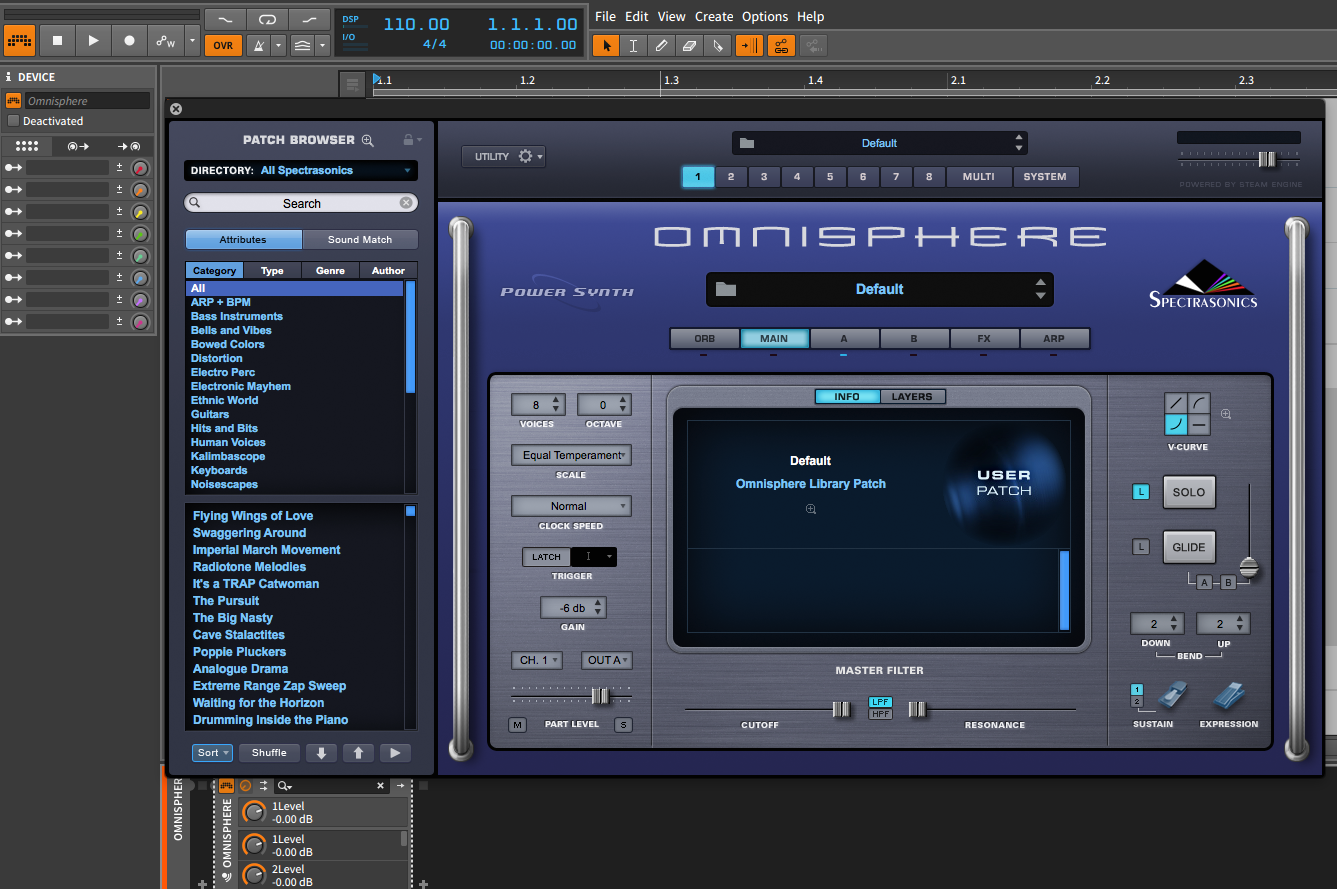 5. If the instrument's interface is closed, it can be reopened from the Device Panel by choosing the plugin interface button.