NOTE: Omnisphere 2.5 and Keyscape are 64 bit compatible only. To revert back to Omnisphere 2.4 which supports 32 bit, install Software 2.4.2c, Patch Library 2.4.0d, and Soundsource Library 2.0.1c.
The MPC app uses VST plugins by default, but AU plugins (on the Mac) can be selected in the MPC's PREFERENCES window.
1. Select a track in the MPC window. In the MPC TRACK section, change the TYPE from "MPC" to "Plugin."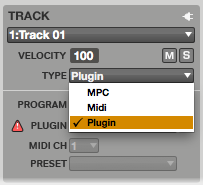 2. Select the PLUGIN menu and the plugin window will pop up. Open the VST tree and choose your Spectrasonics instrument. Then press the SELECT button.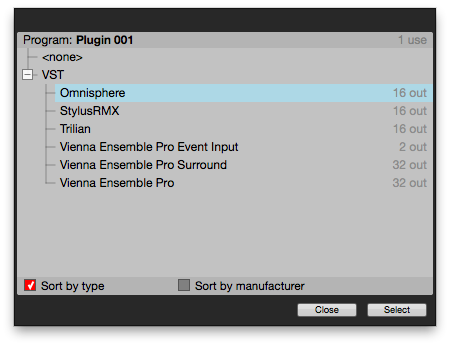 3. The PLUGIN will now be named after the chosen instrument and the default MIDI channel is set to 1. To open the instrument interface, select the "E" button next to the PLUGIN.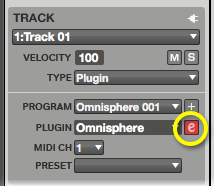 4. The instrument is now ready to record.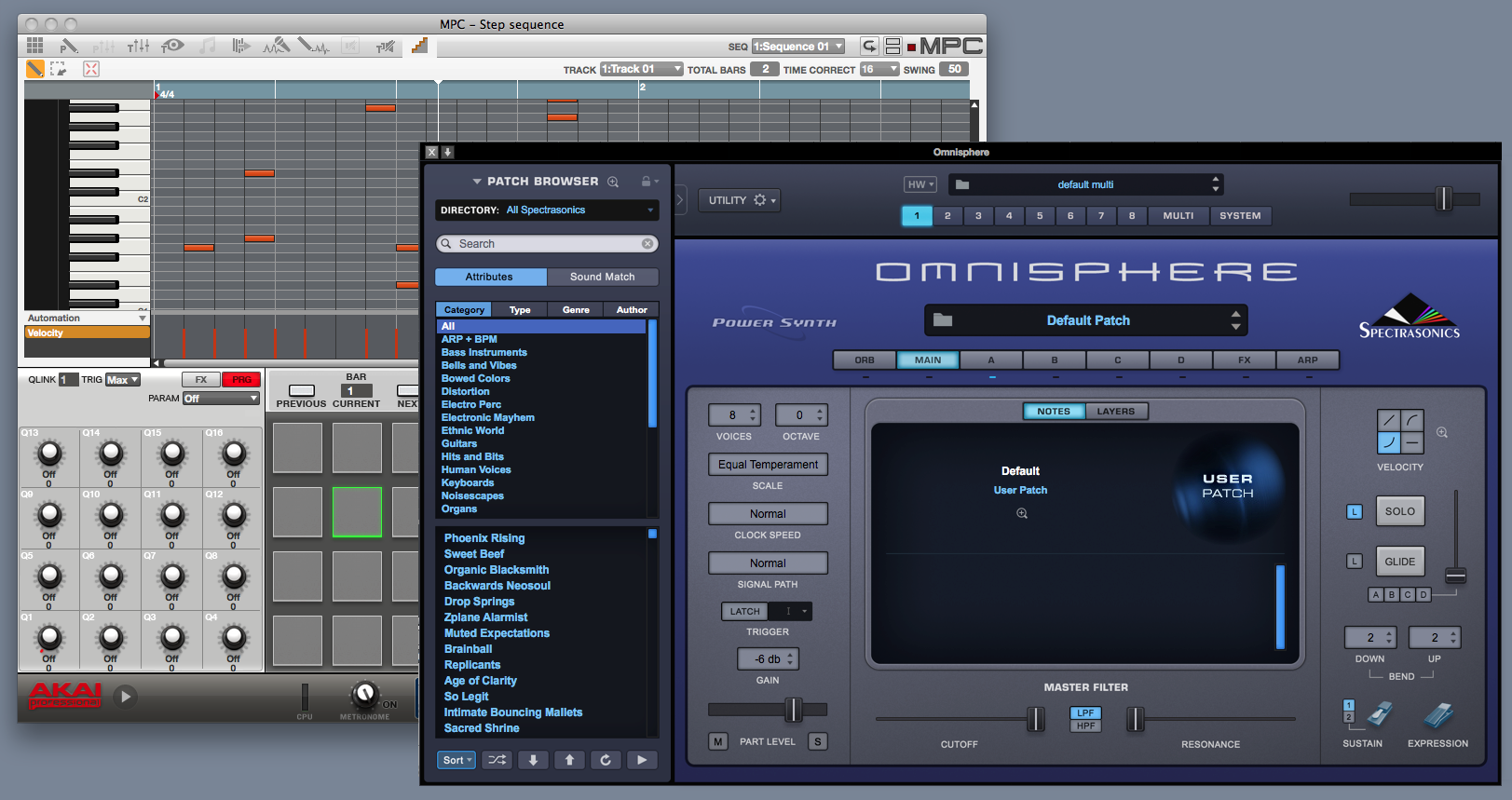 Akai MPC Omnisphere Template - Stereo
Akai MPC Keyscape Template - Stereo
Akai MPC Trilian Template - Stereo