Note: This tutorial was created on the Mac version of Studio One 3, but the steps are the same on the PC (this steps also apply to Keyscape, Trilian, and RMX).
1. Create a new Song in Studio One.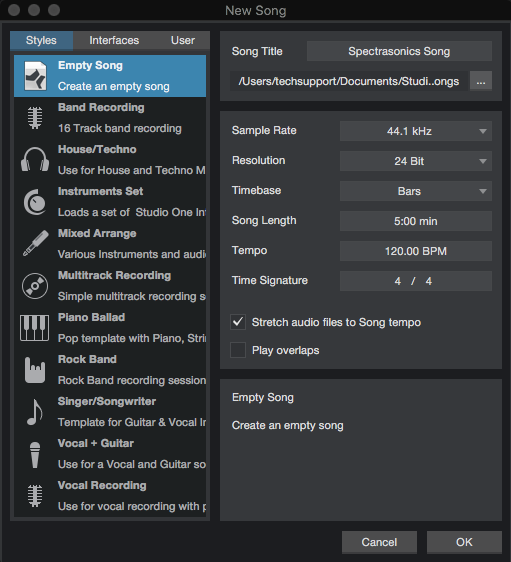 2. From the Browser (F5), select the Instruments tab. In the Spectrasonics folder, find the Spectrasonics instruments (on Macs you'll see the AU, VST2, and VST3 versions, PCs will show the VST2 and VST3 plug-ins).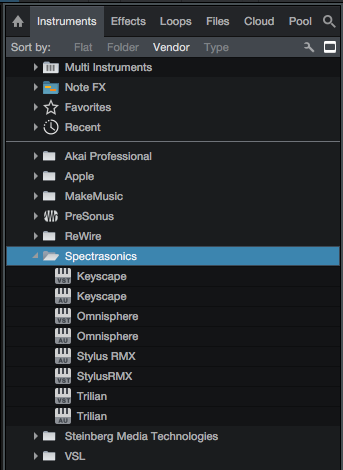 3. Drag the Spectrasonics instrument into the Tracks area so it will create a new Instrument track.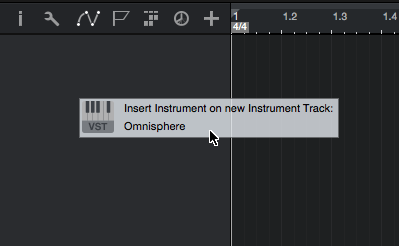 4. A new Instrument track will be created and your Spectrasonics instrument interface will appear.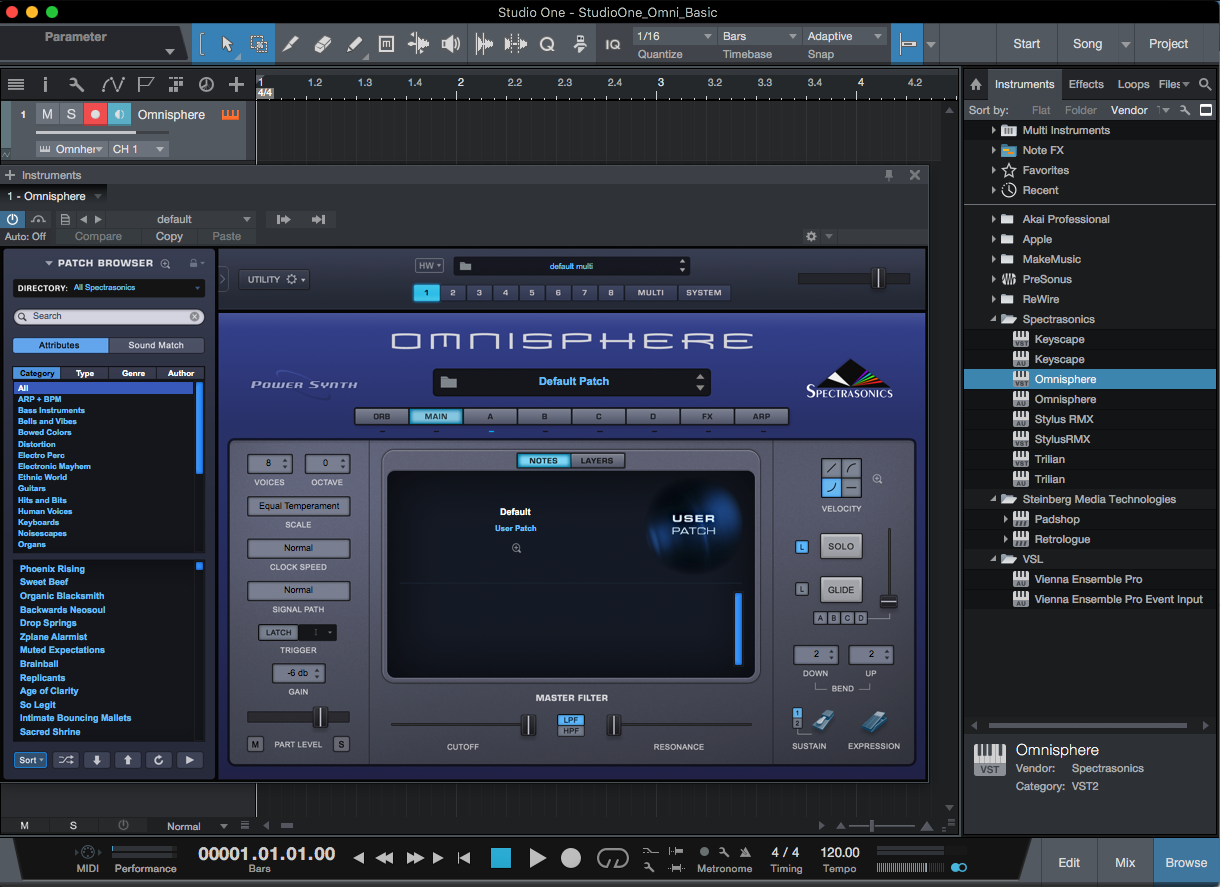 Here are some downloadable templates which you can use in Studio One versions 3 through 5:
Presonus Studio One 5 Omnisphere VST Template
Presonus Studio One 5 Keyscape VST Template
Presonus Studio One 5 Trilian VST Template