NOTE: Sibelius 7 is only 32 bit compatible. To revert back to Omnisphere 2.4 which supports 32 bit, install Software 2.4.2c, Patch Library 2.4.0d, and Soundsource Library 2.0.1c.. Omnisphere 2.5 and Keyscape is 64 bit only and will work in Sibelius 8.
The screenshots were taken in the Mac version of Sibelius7, but the steps are identical on the PC.
1. Create a new score in Sibelius.
2. From the Score window select the Play tab. Under Configuration & Mixer, select the Setup button to open up the Playback Devices window.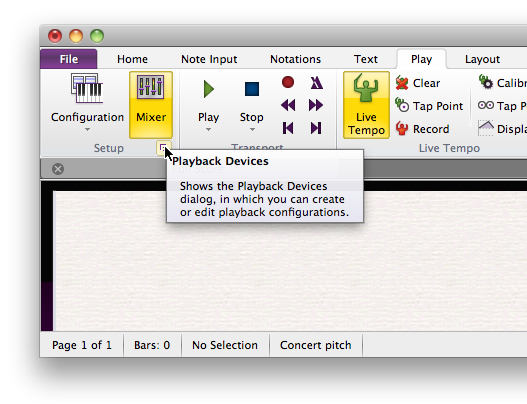 3. From the Available Devices column, select your instrument and then press the "Activate" button. Your instrument will now appear in the Active Devices column. Close the Playback Devices window.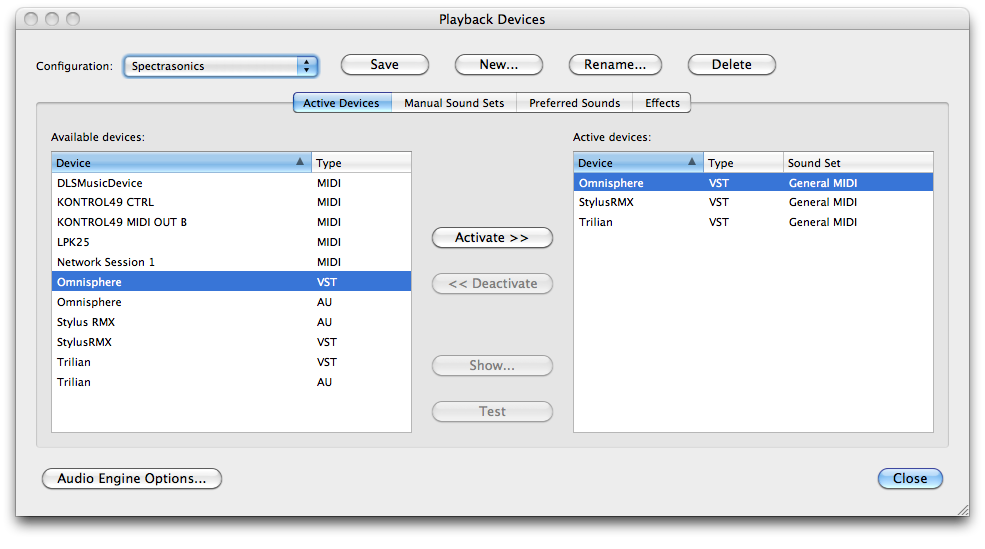 4. From the Play tab in the Score window press the Mixer button. You'll see your instrumnet on the Mixer. Press the Show Interface button on the instrument track.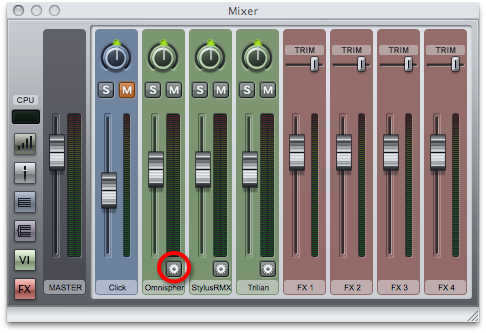 5. The instrumnet interface will appear.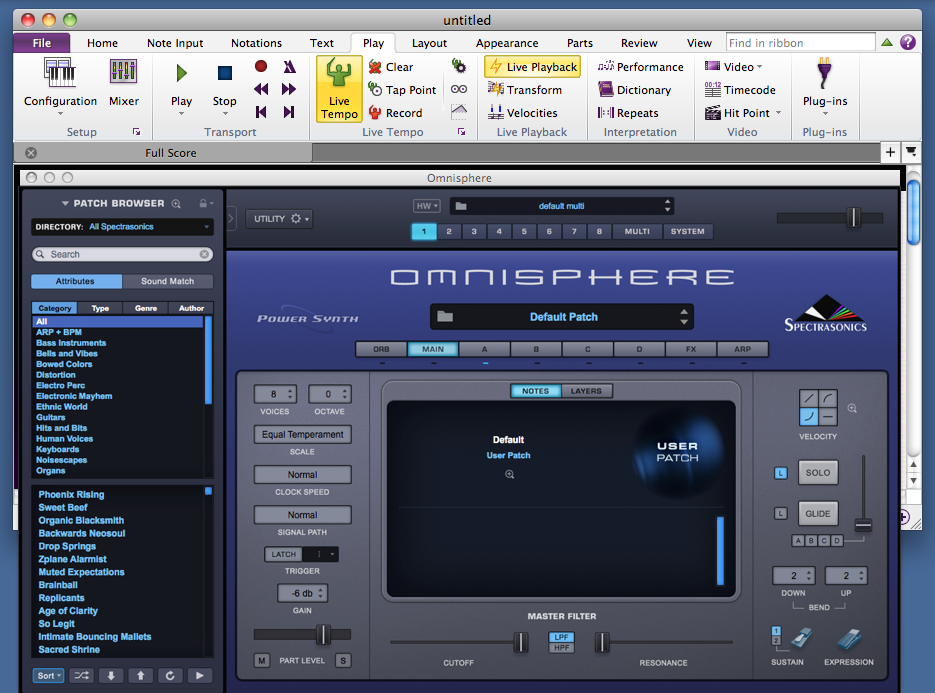 Here are some downloadable templates which you can use in Sibelius (compatible with version 7 and 8)