1. In the Control area of Maschine2, under the SOUND tab, select the Plugin icon and then in the Quick Browse area press the "+" to bring up the menu of instruments.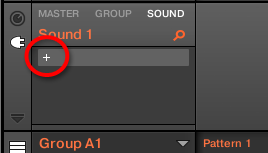 2. From the pop-up menu, select "External" and then choose the Omnisphere/Trilian plugin from the list.

3. Once Omnisphere/Trilian are loaded into the Quick Browse area, double-click on the name to launch the instrument interface.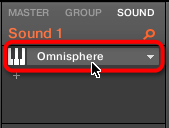 4. The instrument can be recorded into the track via Maschine's pads or via a MIDI controller.
Maschine 2 Omnisphere Template (VST)
Maschine 2 Omnisphere Template (AU) - Mac Only
Maschine 2 Trilian Template (VST)
Maschine 2 Trilian Template (AU) - Mac Only
Maschine 2 Stylus RMX Template (VST)
Maschine 2 Stylus RMX Template (AU) - Mac Only