NOTE: Protools 10 and below are only 32 bit compatible. Omnisphere 2.4 will work in these versions as it is 32 bit compatible. Omnisphere 2.5 is 64 bit only and will work in Protools versions 11, 12, and 2018 as these versions are 64bit compatible.
These steps apply for Pro Tools in both Mac and Windows. The templates are compatible with ProTools 9 through 12.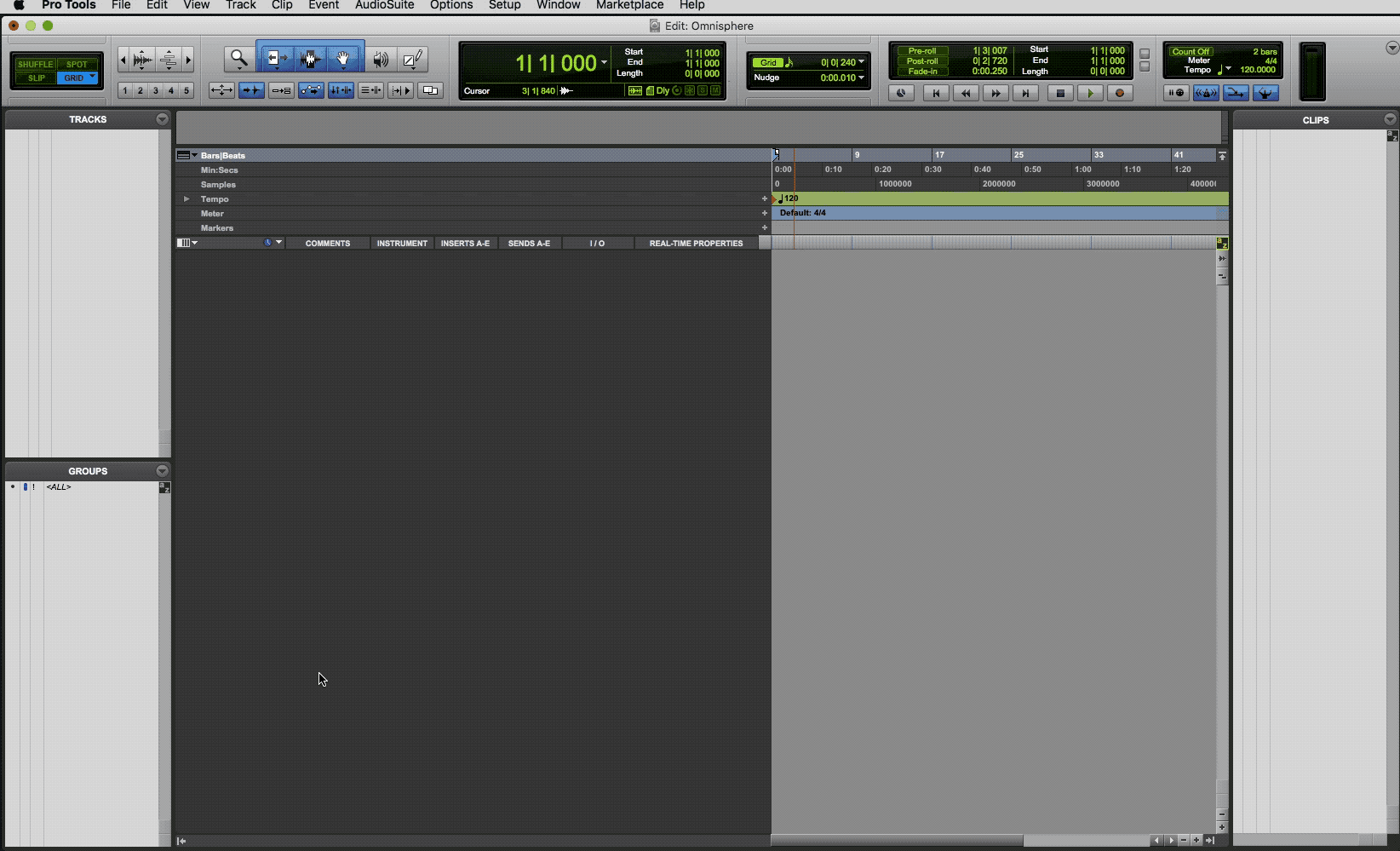 1. From the Track menu select "New."
2. In the New Tracks window create a Stereo Instrument track.

3. From the Windows menu select "Mix." From the newly created Instrument track, select the first Insert, then multi-channel plugin>Instrument>Your Instrument (stereo)
4. Your instrument interface will appear.