NOTE: For the purpose of this tutorial, we are using Omnisphere as an example, though the same steps apply to all of our instruments (Omnisphere, Keyscape, Trilian, Stylus RMX).
1. In a GarageBand X project create a Software Instrument track. (the default Classic Electric Piano instrument will be loaded into the new track)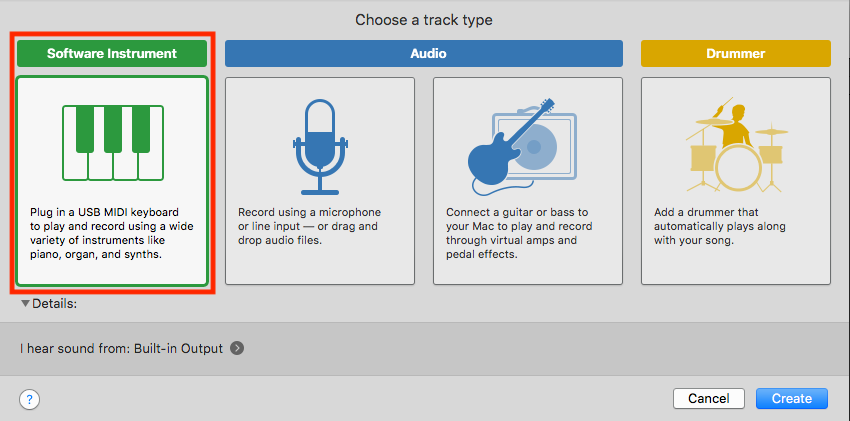 2. Click the knob icon above the track inspector in the upper-left corner to open the Smart Controls pane in the bottom-half of your screen.
3. Select the "Track" header in Smart Controls, make sure the "Plug-ins" panel is dropped-down and then click on the up/down arrow icon to the right of the instrument name (both in the blue field) to open the Instruments menu.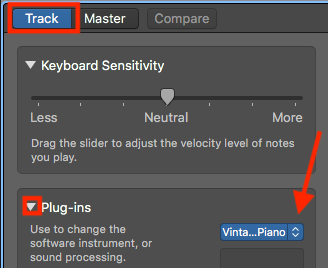 4. From the Instruments menu select the "AU Instruments" category, then Spectrasonics, your instrument name and then Stereo.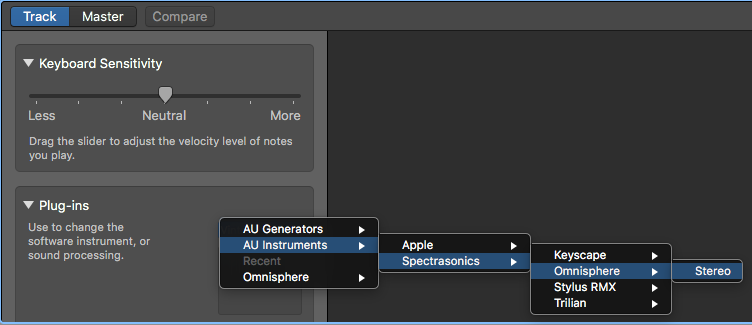 5. The interface of your instrument will then appear.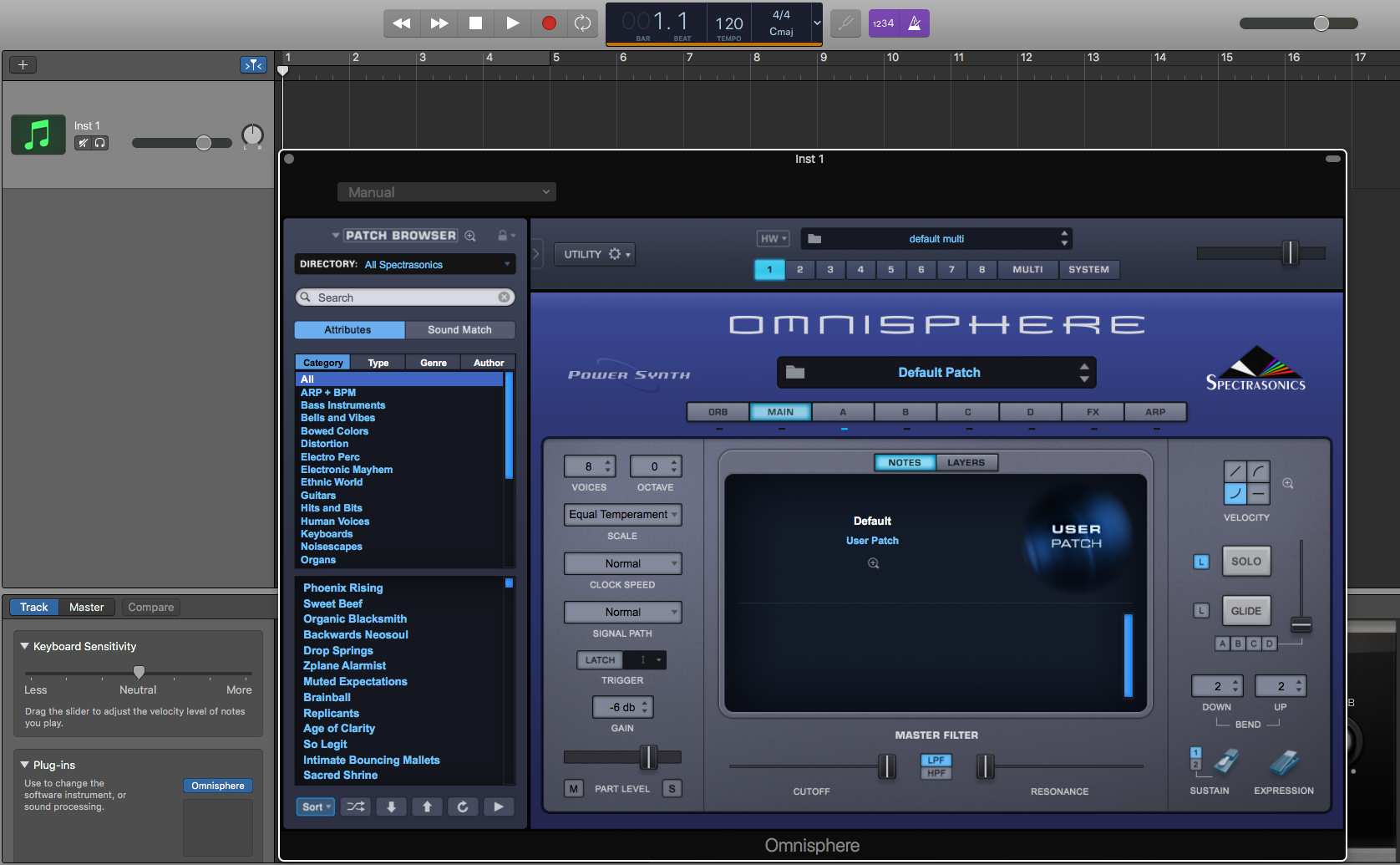 Here are some downloadable templates which you can use in GarageBand X.
GarageBand X Omnisphere Template
GarageBand X Keyscape Template