If you are unable to view the Directories within StylusRMX, as shown below, please follow the steps in this article to resolve the issue.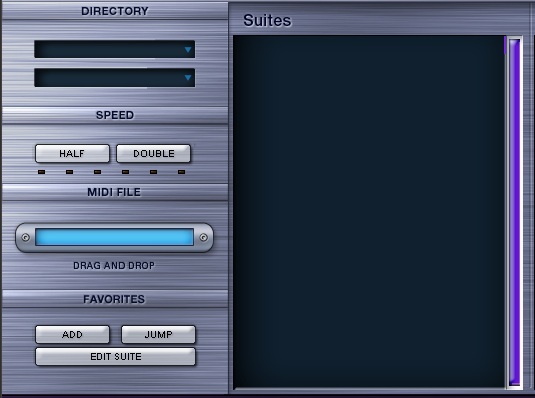 There are four potential causes for this issue:
Stylus RMX is mistakenly connected (via alias or shortcut) to a folder other than SAGE.

The contents of the SAGE folder is incomplete.

Stylus requires the latest updates.

The SAGE folder contains incompatible user files.
For starters, please ensure that your SAGE folder is in the correct location using the steps in this article.
Additionally, make sure the SAGE folder is the correct size. If the SAGE folder is not the correct size, please reinstall using your installation media (USB or Download Manager from your user account).
If you haven't done so recently, download and install the most recent updates (Software and Data) for Stylus RMX from the "Updates" tab in your User Account.
If you have completed the steps above and the Directories still do not appear, it is likely that an incompatible user file is the source of the issue.
To troubleshoot this, move all User files (third party libraries and files imported into RMX) from the location below to another temporary location on your computer:
...SAGE/ SAGE Libraries/ User Libraries
If the Directories reappear after all User files have been moved out of the SAGE folder, you can move them back one by one to determine which file was causing the issue.
For additional help, please reach out to info@spectrasonics.net.