"The Ultimate Groove Factory..."

"RMX offers several features that launch its creative potential into the stratosphere... Sound like marketing hype? It isn't. Chaos Designer works wonders for introducing musical variations to Groove Controlled loops...This kind of immediacy is something I haven't experienced from many instruments, physical or otherwise. Add to this a wealth of looped material, the ability to add your own content, and a variety of ways to customize it all through effects processing and musically intelligent randomization, and you have what could possibly be the ultimate groove factory. Period."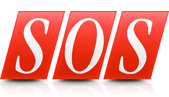 "Fantastic!"

"Stylus RMX isn't simply a Stylus update any more than the Stealth bomber is a byplane upgrade...The core library sounds are excellent and varied, the drumkit construction facility is vast and the ability to surgically change loops at beat level in so many ways is fantastic….Having this degree of control over the source material means that there's no excuse for anyone's work to sound stale or similar to anyone else's….The Chaos feature allows the loops to 'improvise' to head off boredom, and the effects section is so good that it's a shame it isn't available as a separate Stylus FX plug-in….Stylus RMX is a significant development in groove creation and manipulation, and the way in which it handles tempo and pitch manipulation along with the ability to individually effect, tune and process every single beat in a measure is really impressive."


"Massively Versatile..."

"It's fair to say that [the RMX library] covers a lot of possibilities - straight out of the box you get a top quality arsenal at your disposal. Add to that the fact that the RMX is a massively versatile, eminently useable, user friendly mangling engine for loading in your own converted REX beats (as well as countless other libraries) and you may just find that it becomes your first choice VSTi for grooving. Spectrasonics have made a grand job of reinventing the original. Excellent stuff!"


"...faultless on every level."

"10 review score = Truly excellent and pretty much faultless on every level - an Ultimate Buy. Products like this don't come along very often so grab 'em when they do!…Stylus RMX is unquestionably the most powerful loop-based drum machine on the market today, and at this price it could well become seen as a studio essential….A must-have instrument for anyone looking to take their loops to a whole new level of flexibility."


"...Whoa! SERIOUS stuff"

"Whoa! Serious stuff - and in the right hands, pretty close to magical….Stylus RMX also lends credence to the conspiracy theories that believe alien technologies have been appropriated for use here on earth, but that's a whole other subject….Stylus RMX is a wild ride; this tool is just begging to be put in the hands of creative crazies who want to take loops to places that no one, and I mean no one, has ever taken them before….Speaker-thumping sounds, sure; and if all you want are some superb loops, that alone justifies RMX's existence. Then throw in lots of ways to use them - great. Fantastic effects... Even better. But when you can drag and drop MIDI files into your host sequencer, introduce chaos that essentially lets loops improvise (and capture chaotic effects that spin your crank), then set up edit groups to micromanage editing on a super-detailed level - the only option is an EQ Award. And a well-deserved one at that."


"Absolutely SHINES!"

"In a word, Stylus RMX is huge... once you spend some quality time together, it's like hanging out with a new best friend... If human evolution is definedby increasing levels of complexity as time passes, Stylus RMX shows just how far people have come since banging bones on split logs to make rhythms... ingeniously gives you total control of its Kits, Suites, hits, what have you, with such a vast web of possibilities... Inspiring, Killer sound-sculpting and effects capability... Overall, Stylus RMX absolutely shines as a remixing tool... When you throw in the low price tag, theexpansion options and the amazing library of sounds and grooves, Stylus RMX is a winner."


"an ASTONISHING instrument!"

"Stylus RMX is an astonishing instrument. …An incredibly versatile and well-featured instrument that will change the way you use loops and grooves forever. Essential for all computer musicians - and at a sensible price."


"...powerful, flexible, TOP QUALITY instrument"

"Since Spectrasonics first announced Stylus RMX earlier this year, groove junkies across the globe have been hopping excitedly from foot to foot in anticipation of what promised to be arguably the ultimate groove-oriented, sample-based instrument... Stylus RMX is already a very powerful, flexible, top-quality instrument and the rewards for the adventurous user are immense."


"...highly RECOMMENDED!"

"Stylus RMX now offers one of the most complete and convenient systems for working with sampled loops. Highly recommended."


"...Stylus RMX is the BEST CHOICE."

"As a groove construction kit the Spectrasonics plug-in not only convinces with its huge library plus transparent browser, but especially with many innovative features like MIDI-file Drag and Drop, Chaos Designer and Edit Groups. If you're looking for a professional software drum machine, Stylus RMX is the best choice."


"...EASILY... plug-in of the YEAR"

"Stylus RMX sets standards in sound and creative use of loops. In the future new groove tools will be judged by the size of the library, the functionality and the wealth of ideas. Stylus RMX can easily be called plug-in of the year."


"BEST thing that happened in a very, VERY long time!"

"Stylus RMX is the best thing that has happened the music industry in a very, very long time! Eric Persing must be considered to be a legend within the music industry".Childishly easy to work with! The tutorial is very intuitive and makes you understand the product a lot faster...Superior control!"


"THE way to a BETTER GROOVE!"

"The way to a better groove! Stylus RMX is great fun and very easy to work with….Eric Persing is one of the people who affect us the most when it comes to influencing the music we are listening to."


"...and EXCEPTIONAL instrument"

Stylus RMX "…is an exceptional instrument to be used live during DJ sets of the latest generation or even electronic music group performances with the possibility of controlling all of the parameters in real time."


"...ENDLESS creative possibilities"

Stylus RMX "…offers endless creative possibilities, a huge variety of audio material ready to use, a complete and intuitive architecture, high quality processing algorithms, advanced functionalities for the groove editing and, not the last in order of importance, the possibility to immediately integrate all the functions available in your host program."


"...one of the most creative pieces of software to hit in a long time"

"The Stylus RMX sample-based virtual drum instrument is one of the most creative pieces of software to hit in a long time."