Produced in the early 1960s, before the full-range Rhodes® Electric Piano, the Piano Bass was the only Rhodes® Piano (excluding the Pre-Piano) built before CBS bought both Fender and Rhodes in 1962. And, even though he helped develop the now-iconic, full-range Rhodes®, Leo Fender disliked their sound and thought only the Piano Bass was marketable!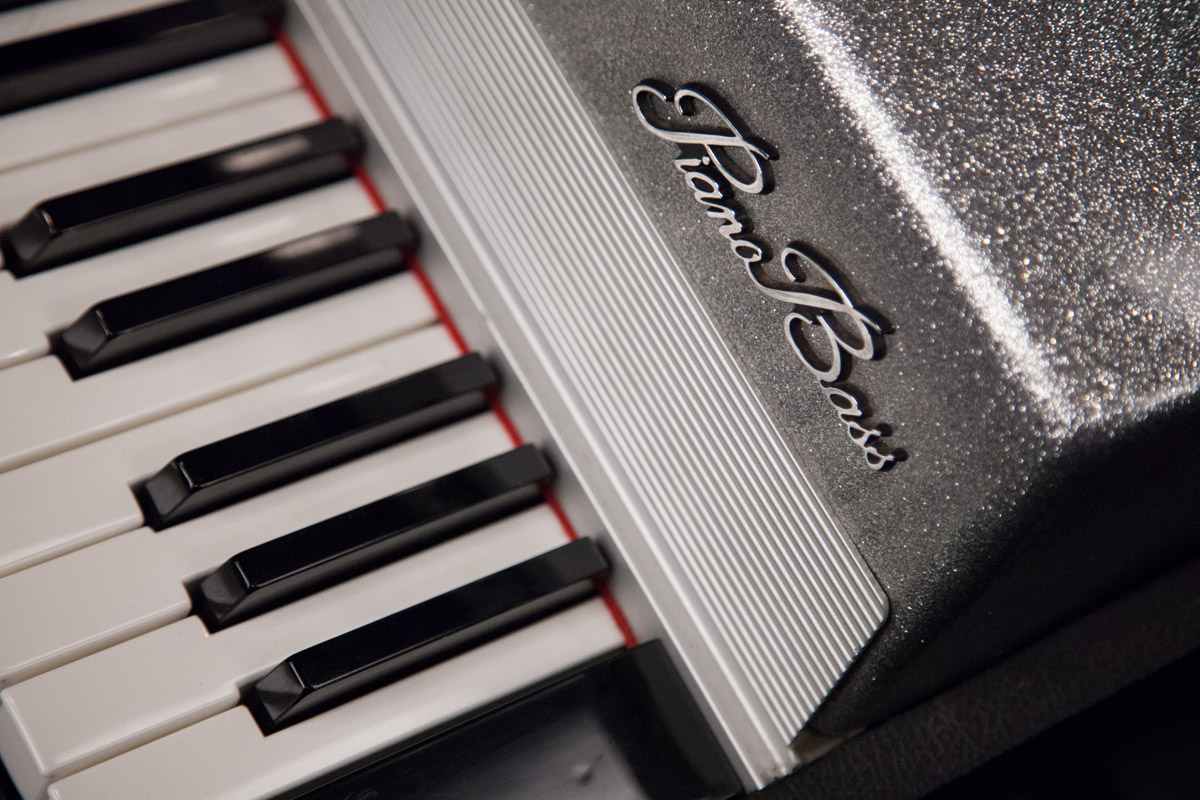 Its piano action has rubber-tipped hammers that strike metal tines. The sound is sent to the passive output via electro-magnetic pickups. If you've ever watched a 1960s vintage video of the Doors playing "Light My Fire" or "Riders on the Storm," you probably noticed there was no bass player. Doors keyboardist Ray Manzarek played the original Piano Bass perched on top of his Vox® Continental organ.
All musical instrument manufacturer and product names used in Keyscape are trademarks of their respective owners, which are in no way associated or affiliated with Spectrasonics. The trademarks of other manufacturers are used solely to identify the products of those manufacturers whose tones and sounds were studied during Spectrasonics sound development. All names of musical artists and instrument inventors have been included for illustrative and educational purposes only and do not suggest any affiliation or endorsement of Keyscape by any artist or instrument inventor.