A modern take on the Carillon, the tiny Chimeatron was invented in the 1930s by Schulmerich® Bells. The miniature keys activate solenoids, causing wood hammers to strike small, amplified bell rods. It stands 2 feet tall and has two manuals, a tube amplifier and speaker – all in one beautiful wood enclosure. Popular in both churches and theaters, later models came with separate one-manual keyboards and the chimes were installed remotely.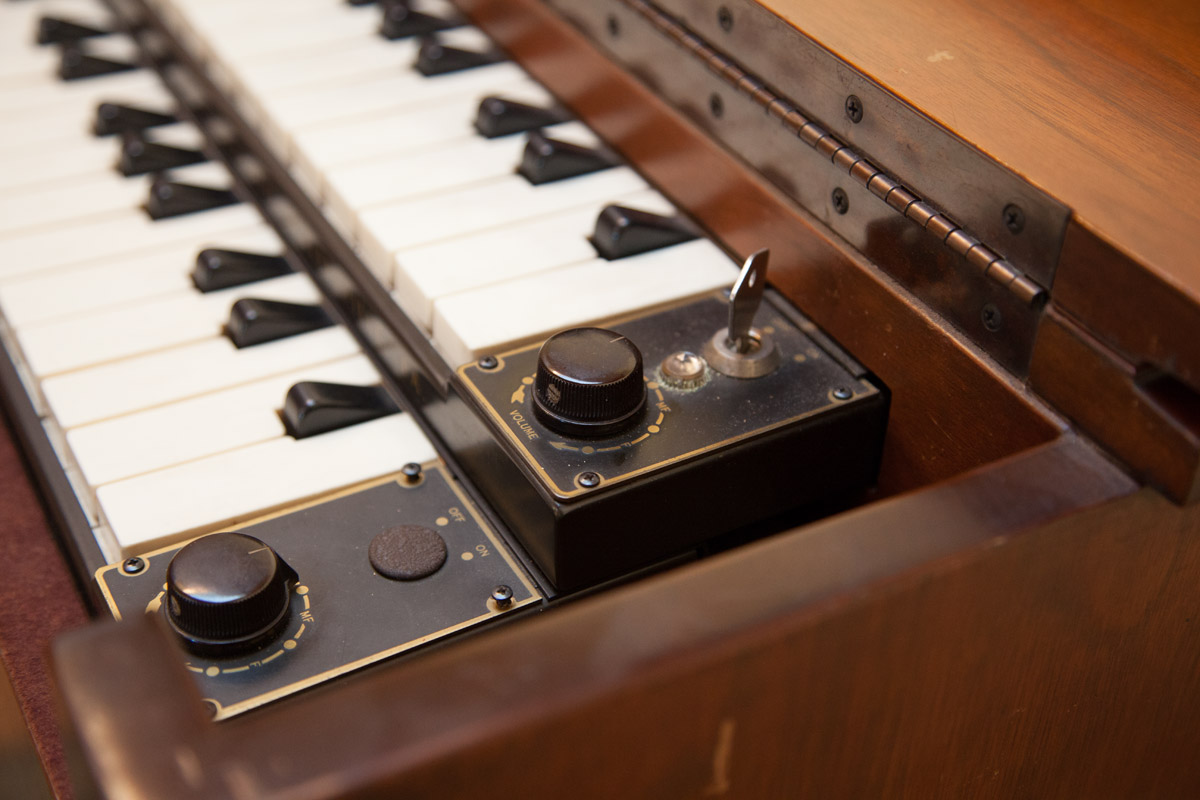 Just like the Leslie switch that became an expected option on later Hammond Organs, the remote Chimeatron was a common add-on to electronic organs in the mid-1900s. Only a few playable Chimeatrons have survived. We recorded serial number 208 through its original tube amp and speaker with close and room mics.
All musical instrument manufacturer and product names used in Keyscape are trademarks of their respective owners, which are in no way associated or affiliated with Spectrasonics. The trademarks of other manufacturers are used solely to identify the products of those manufacturers whose tones and sounds were studied during Spectrasonics sound development. All names of musical artists and instrument inventors have been included for illustrative and educational purposes only and do not suggest any affiliation or endorsement of Keyscape by any artist or instrument inventor.