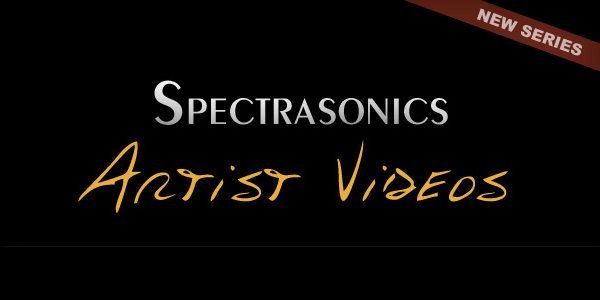 Our new video project showcasing some amazing artists performing and creating new music tracks with our award-winning virtual instruments Omnisphere, Trilian and Stylus RMX.
"We're very privileged to have some of the greatest artists in the world using our instruments, so we had an idea, 'Wouldn't it be cool to get some of them together to create new music with these instruments and show the process of making it?'" saysEric Persing, Founder of Spectrasonics and producer of the new series. "The videos in this new series break some of the misconceptions about virtual instruments only being useful for 'computer music' — when in fact they are used regularly for all kinds of genres every day. We've had loads of fun producing these sessions with so many different kinds of unique artists and are very excited to be able to share these wonderful musical moments!"
Our goal with this new video series is to reveal the process of artists interacting with each other, creating original works of music and capturing that moment of musical inspiration. You'll be seeing many types of outstanding musicians performing on Spectrasonics' virtual instruments with other live players and collaborators. Each video in the free online series features an exclusive new composition from these artists, captured at top Los Angeles recording studios in broadcast quality HD video.
Upcoming Artist Videos!
• Renowned Pat Metheny keyboardist Lyle Mays with master percussionist Alex Acuña
• Jazz/R&B keyboard legends George Duke and Greg Phillinganes w/drummer Bob Wilson
• Grammy-winning producer/MIDI guitarist Larry Mitchell w/drummer Tony James
• Chart-topping Remixer/Electronic mastermind Josh Gabriel
...and more to come!