Start the instrument's installer as directed by Technical Support on your Mac.
Go to the Window menu and select "Installer Log"
Then you'll see a log window appear at the bottom of the screen, from the menu at the upper left of the log-window, please select "Show All Logs"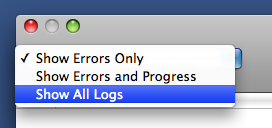 Then run the installer up to the point that it fails. Then press the "Save" button and it will save the log file as a text file.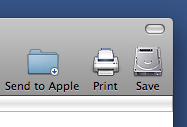 Then send the log file (zipped) as an attachment in your response to Spectrasonics Tech Support.