We have performanced compatiblity testing for Omnisphere 2, Trilian and Stylus RMX in Windows 10.
There is an authorization issue that affects some systems which have been upgraded to Windows 10 from a previous version of Windows.
If Omnisphere, Trilian or Stylus RMX generate an invalid Challenge code, perform the following steps to allow authorization:
Open C:\ProgramData\ (NOTE: ProgramData is hidden by default, use Show Hidden Files to see it)
Right-Click on the Spectrasonics folder and select Properties
In Spectrasonics Properties select the Security tab, then the Edit button. From the Permissions for Spectrasonics window that opens, check Allow next to "Full Control" and "Modify" for ALL of your Group and User Names.
Press Apply and close Permissions.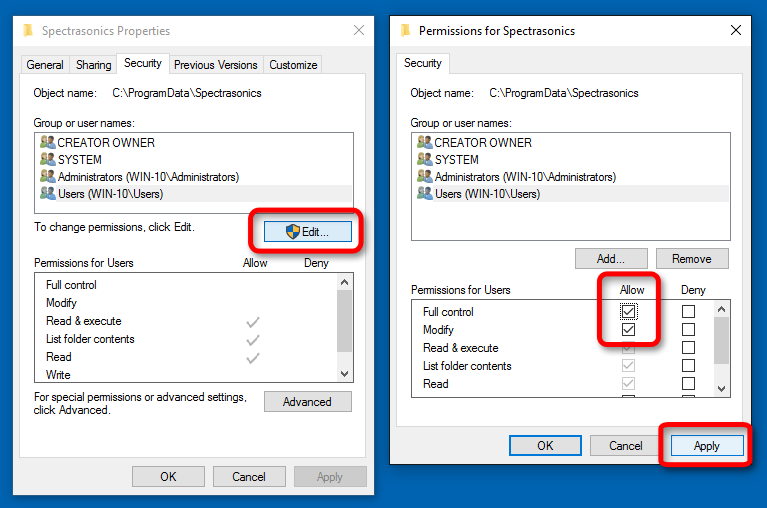 Restart your PC, load the Spectrasonics instrument(s) in your host and authorize them again.