If you try running the Download Manager and see the "Requested resouce not found" error or "Resource not found" error, try the steps below: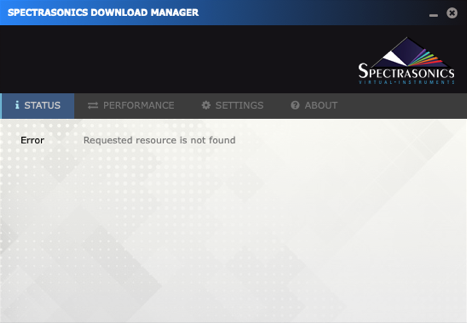 1.) For starters, make sure that you are not moving the "Spectrasonics Download Manager.app" outside of the disk image, and that you are doubleclicking it from where it is.
2.) This could also be caused by the internet browser that you're using. Try copying the download manager link from your email, and pasting it into a different internet browser (Chrome, FireFox, Safari, Edge).
3.) If you're still unable to download and if you're on Mac, navigate to System Preferences > Security & Privacy > General and confirm that "Allow apps downloaded from App Store and identified developers" is selected: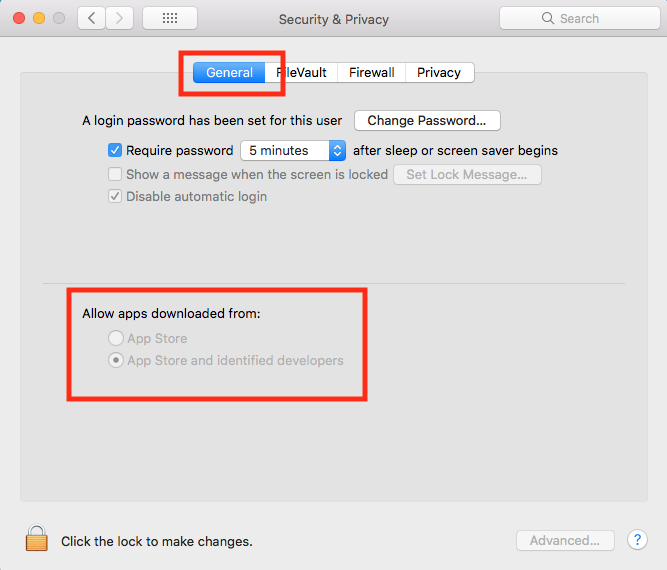 Additionally, make sure that the Firewall is turned OFF while running the Download Manager, as this could also interfere with the Download Manager. NOTE: Turning OFF Firewall may take some time. Additionally, if Firewall is already turned OFF, please do not turn it ON.
4.) When running the Download Manager, you will need to temporarily suspend or disable any security or cleaning software as they may interfere with the Download Manager.
Some examples of security software on Mac are CleanMyMac, MacKeeper, McAfee, and others.
Note: MacKeeper and CleanMyMac can still interfere with the Download Manager, even when disabled. For these programs, you may need to completely uninstall them before attempting to run the Download Manager. Generally disk cleaner or anti virus software is unnecessary for Macs, however, MalwareBytes is a trusted option for Mac computers.
On Windows, this could include Windows Defender, Avast, AVG, McAfee, and Norton 360, and others.
5.) If you are still getting this error after trying the steps above, make sure that you are not selecting Macintosh HD (the root of your drive) or any other unusual location as your destination for the download. Often times, these types of destinations require additional permissions to access. We would recommend selecting a more common location such as your Downloads folder, or a folder on an external drive.
6.) If the download location is set to your Downloads folder and you're still seeing this error message, try changing the download location to your Music folder instead.
7.) If you are on Mac and you've tried all of the steps above, try these steps to open the Download Manager executable file, which will start the Download Manager for you:
a.) Instead of double clicking the Download Manager App, right-click and select "Show Package contents":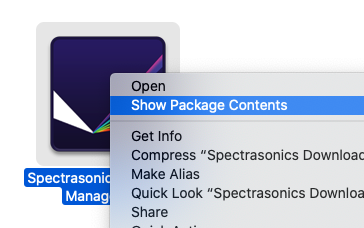 b.) Next, open the Contents folder then the MacOS folder and double click the download manager executable:
NOTE: This will also open the Terminal app however you can ignore that window.

8.) If you are receiving errors such as "Requested Resource Not Found" or if the Download Manager is stuck on "Starting", this may have to do with Dropbox.
Please try moving the .DMG file or Installation folder to a folder that is not being backed up by Dropbox and try running it again.